AirAsia is offering 50 lakh domestic and international tickets, here's how you can grab them
It's raining free tickets! AirAsia is offering 50 lakh free domestic and international tickets to its customers. Here's everything we know about it.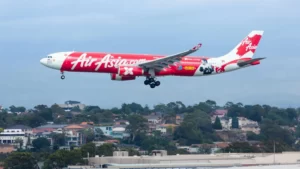 Asia's low-cost leader, AirAsia, is giving everyone a reason to fly. AirAsia is giving away 50 lakh free tickets, available on the airlines' website and app, to promote the return to normalcy of travel and tourism.
The free seats were sold on September 19 and an announcement was made on the company's website. The free tickets are available only till September 25. The free tickets are for flights between January 1, 2023 and October 28, 2023. Seats are available for domestic flights across the Association of Southeast Asian Nations (ASEAN). and to distant places.
ASEAN includes – Cambodia, Brunei, Indonesia, Myanmar, Malaysia, Laos, Singapore, Philippines, Thailand and Vietnam.