Children's Day 2022:
India celebrates Children's Day on November 14 to commemorate the birth anniversary of India's first Prime Minister, Pandit Jawaharlal Nehru. This year marks the 133rd birthday of Pandit Nehru, who was born in Allahabad, India in 1889. Nehru was a great advocate for children's rights and an inclusive education system that made knowledge accessible to all. He believed that children are the future of the country and the foundation of the society, so they should be well-being of all. Nehru was often called "Chacha Nehru". Children's Day in India is also known as 'Baal Diwas'.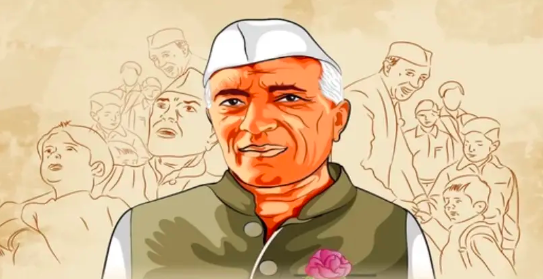 History
Jawaharlal Nehru popularly known as "Chacha Nehru" is celebrated as People's Day on 14th November every year. Known for his love for children, he was born on November 14, 1889. He founded the Children's Film Society in 1955 to promote the making of children's films in their own culture.
When Chacha Nehru died in 1964, his birthday was celebrated as Children's Day. A proposal to celebrate November 14 as National Children's Day in his honor was approved by Parliament after considering his plea for children.
Children's Day 2022 Quotes 
Children spread joy and happiness in every season because they are the most beautiful creation of God.

Every child is a different kind of flower, all together make this world a beautiful garden. Happy Children's Day.

Without children, the world would be without sunshine, laughter and love. That is why children are the most precious creation and we must protect them, guide them and love them with all our might. Happy Children's Day!

The most precious thing in this world is a smile on a child's face. Happy Children's Day to every child in the world.

You never grow old if you carry your childhood with you. Happy Children's Day everyone!

Children are God's little angels.