Elon Musk's first tweet after Twitter layoffs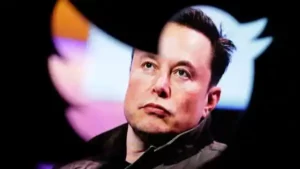 Elon Musk's first tweet after Twitter layoffs: 'The company has no choice but to lose…
Twitter's new CEO, Elon Musk, has defended his move to lay off nearly 50% of the company's workforce. The billionaire said the company was running at a loss because many advertisers had stopped ad spending on Twitter.
Volkswagen AG, General Motors, Pfizer Inc and United Airlines are among the major brands that have already suspended their ads on Twitter. Companies are under increasing pressure to decide whether to continue spending on Twitter after Musk took over last week and made major changes, including curbing content.
Just before taking over the social media company last week, Musk issued a vow to advertisers that he would not allow Twitter to become a "free-for-all hellscape" — with consequences for those who break its rules against violence. , or misinformation regarding Covid.
Musk also blamed the losses on a coalition of civil rights groups that have been pressuring Twitter's top advertisers to take action if content ratings are not protected. The groups said on Friday they were increasing their pressure, demanding that brands pull their Twitter ads globally.
Yesterday, Musk tweeted, "Twitter has experienced a massive drop in revenue as ad groups pressure advertisers, however content ratings have not changed and we've done our best to satisfy fans.
So confusing! They are trying to destroy free speech in America.
Later, Twitter Inc laid off nearly half of its 7,500 employees, alerting employees of their job status via email.
On Saturday, Musk posted his first tweet since the layoffs. The tech mogul said he had no choice because the social media site was losing more than $4 million a day.