'Favoritism' is getting a boost in the team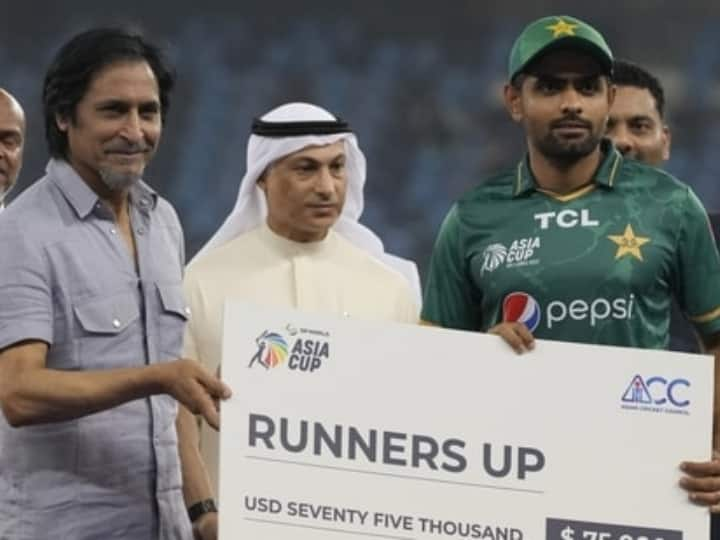 Kamran Akmal on Rameez Raja: After losing to Sri Lanka in the Asia Cup 2022 final, there were a lot of questions on the Pakistan cricket team. Former wicketkeeper-batsman Kamran Akmal accused the team management of bias. Besides, he took the captain Babar Azam and the rest of the players. In fact, former Pakistan player Kamran Akmal believes that there is a bias against the players in the team, while the team management and captain are giving preference to their favorite players.
'It didn't happen when I was playing'
Former Pakistan player Kamran Akmal said that this is happening not only in the Pakistan team but also in domestic cricket. Due to this Pakistan cricket will be set back in the coming days. Kamran Akmal has criticized Pakistan head coach Saqlain Mushtaq and PCB chairman Rameez Raja. "When I was playing, this did not happen in those days," he said. Team management was doing a good team building job. However, it would be wrong to say that only the captain is responsible for this, he said, adding that others have also contributed to this.
'Lack of coordination in team management'
Kamran Akmal feels that there is a lack of coordination in the management of the team. The officials of Pakistan Cricket Board are arrogant and they think that they will always be in PCB. Kamran Akmal says that I have seen all the blame being pinned on the players, on which the team management does not work. The last three coaches blamed the players, but did not admit that our decisions were wrong. At the same time, during this time, former Pakistan wicketkeeper batsman Kamran Akmal also lashed out at Pakistan Cricket Board President Rameez Raja.