The Government of India is providing an opportunity to hoist the national flag on the 75th Independence Day. Citizens who wish to fly the flag at their homes can now register and get their accreditation for the same. Government has launched a specific portal to handle this campaign and create awareness about it. Citizens have to pin the flag on the portal by registering online. These citizens are entitled to get a certificate to fly the national flag, Tiranga, or Tricolor.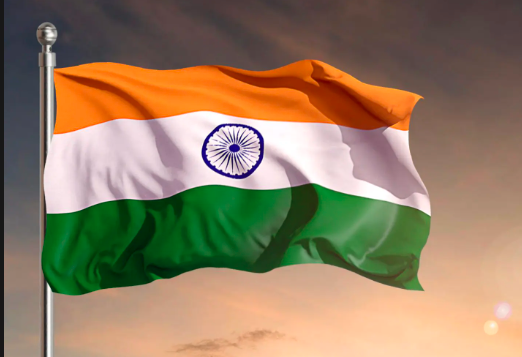 The campaign was suggested and launched by the Home Minister of India, Amit Shah. The national flag hoisting will commence on 13 August 2022. The campaign shall continue till 15th August 2022, which is the 75th Independence Day for India. Additionally, the certificate will be instantly issued by the Ministry of Culture, India upon pinning a flag.
How to register at rashtragaan.in?
In order to hoist a flag and get recognized on a virtual level with the Government of India for the same, the citizens can now register themselves on the official portal. For the Har Ghar Tiranga Campaign, the rashtragaan portal is enabling the countrymen to pin a flag and establish a virtual presence for their plan to hoist a flag from 13 August 2022 to 15 August 2022. The campaign is a celebration of the 75 years of Independence of India. To register online, follow the steps given below:
Open the official portal for the Har Ghar Tiranga Campaign at rashtragaan.in.
On the Home page, tap on the option of Pin a Flag.
Allow the location services permissions to the website.
The registration form will open up.
Enter the name of the citizen and the mobile number.
Upload a profile picture of the citizen.
Tap on the option of Next.
Adjust the precise location on the map of the area.
The Flag will be pinned on the map and it will be acknowledged.
Download the Har Ghar Tiranga Certificate online
The Ministry of Culture issues a certificate instantly to the citizens who pin a flag using the rashtragaan portal. They do so in order to acknowledge the patriotism of the citizens. The citizens can download the certificate document in png format as soon as they register themselves online. To download the certificate of appreciation for successfully pinning a flag while participating in the Azadi ka Mahaotsav, observe the following steps:
Open the official portal of Har Ghar Tiranga Campaign at rashtragaan.in.
Pin a Flag on the portal.
Adjust the location where the citizen wishes to pin the flag.
Once the flag is successfully pinned, the notification will appear on the screen displaying the success of the action.
The prompt shall also display the option to download the Certificate.
Tap on the option of Download Certificate.
The certificate will open up on the screen.
To save the certificate offline as a png image, tap on Download.
To directly share the certificate, tap on the option of Share.