Hardik Pandya party with Ram Charan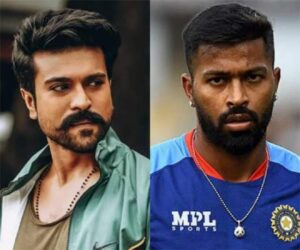 Ram Charan is one of the biggest stars in the country. We all can see how his popularity has gone to the next level.
It is reported that after the match between India and Australia, Ram Charan invited Indian cricket team all-rounder Hardik Pandya and some other cricketers yesterday.
The match was played in Hyderabad and India won the thrilling match and also won the series. Star Hero and Hardik Charan had a party at their residence and had fun.