John Wick Chapter 4 Gets New Action Trailer, Keanu Reeves' Movie Hits Theaters in 2023
The action-packed trailer for the Keanu Reeves-starrer John Wick: Chapter 4 has been released by Lionsgate, giving fans a glimpse of where the franchise is headed. In Chapter 4, John Wick (Keanu) finds a way to defeat The High Table.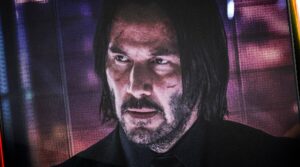 However, before he can gain his freedom, Vic must face a new enemy with powerful alliances around the world and forces that turn old friends into enemies. With new faces and extreme action sequences, John Wick: Chapter 4 will reveal the biggest conflict Wick has ever seen.
Apart from Keanu Reeves, the film also stars Tony Yen, Laurence Fishburne, Bill Skarsgård and Ian McShane. Chad Stahelski, who directed the previous three films, is also directing the upcoming sequel.