Mother Teresa's 112th Birth Anniversary: ​​Remembering the Greatest humanitarian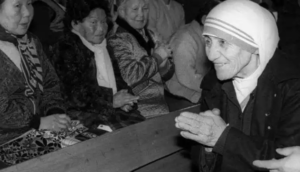 Mother Teresa 112th Birth Anniversary: ​​Mother Teresa needs no introduction. Regarded as the greatest humanitarian, she was like the mother of millions. He founded the Missionaries of Charity – dedicated to helping the poor. She is also known as Saint Teresa in the Catholic Church after being canonized by Pope Francis in 2016.
Born on August 26, 1910, in Skopje to Albanian parents, Mother Teresa was an inspiration to all. The year 2022 marks the 112th birth anniversary of a nun of Albanian origin who dedicated her life to the poor. He was awarded the Nobel Peace Prize in 1979.
Mother Teresa was canonized by Pope John Paul II on 19 October 2003, and canonized by Pope Francis on 4 September 2016.
Even decades after her death, Mother Teresa's life and work continue to inspire people and possibly generations to come.