Regina Cassandra: Maggie and men are both the same! The actress gave a shocking statement that it will be over in two minutes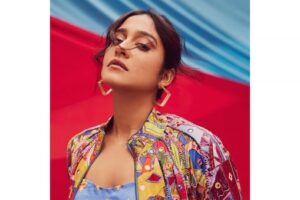 In India, movies are not seen only for entertainment. They also get inspiration from movies. So, when the actors and actresses of that time had to make a movie, they used to think a lot and know how their speech and acting should be. Besides, he never gave a happy statement even outside the movie. Because people used to follow the heroes of that time. Still do but not good ideas. They only follow bad ideas. Actors and actresses of the present time also sometimes speak out of nowhere.
It is common for everyone to say Double Meaning Dialogue. But it has a border. Just don't cross it. Here an actress crossed that border and told an obscene joke
Regina Cassandra Double Meaning Joke Viral!
Celebrities don't use double meaning jokes in public. But actress Regina Cassandra got into trouble by telling obscene jokes. He has cracked double meaning jokes on several occasions in the past. In a recent interview, Regina made a double meaning joke. Recently, Rajina and Nivetha Thomas acted in the movie 'Sakini Dhakini'. Sudhir Verma has given the action cut for this film. Both these actresses were involved in the promotions of Shakini Dakini movie.