Sania Mirza and Shoaib Malik Divorce: The marriage of India's star tennis player Sania Mirza and Pakistan's famous cricketer Shoaib Malik is in a bad state. Rumors are rife in the Pakistani media that the two are going to divorce soon. A close friend of the couple has told Pakistani media that the two have officially divorced. A model and actress from Pakistan is the reason for the breakup of the couple's relationship. Due to this, Sania Mirza and Shoaib Malik are on the verge of separation.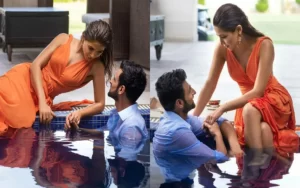 Shoaib grew close to Ayesha Umar
Sania Mirza and Shoaib Malik divorce is much talked about on social media today. According to a Pakistani media report, a close friend of Shania and Shoaib Malik said that the couple is going to divorce very soon. Everything related to their divorce is over.
In fact, the reason behind Sania Mirza and Shoaib Malik's divorce is said to be Pakistani popular actress and model Ayesha Umar. There are also reports that Shoaib Malik is having an affair with Ayesha. Shoaib and Ayesha have been spotted together for the past few months. At the same time, the two did a daring photoshoot in a swimming pool for a magazine, the photo of which is now increasingly viral in society.
It is not possible to say how much truth there is in the news about Shoaib Malik and Pakistani actress Ayesha Umar. However, people believe that Sania and Shoaib's relationship has reached a breaking point due to his closeness with Ayesha. Let us tell you that Ayesha is a famous Pakistani actress and model. She is also considered as the style icon of Pakistan.