Tata Steel is set to merge seven subsidiaries in a synergy drive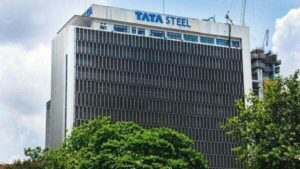 NEW DELHI: Tata Steel Ltd on Friday announced that it will merge seven of its subsidiaries, including four listed and three unlisted companies, with itself to consolidate its operations and save costs.
Tata Steel's board consists of Tata Steel Long Products Limited (TSL), Tinplate Co. of India Limited, Tata Metals Limited, TRF Limited, The Indian Steel and Wire Products Limited, Tata Steel Mining Limited and S&T Mining Co. .
Analysts said the combination would simplify the corporate structure and bring synergy benefits and cost savings in addition to potential earnings accumulation.
Tata Steel rose 4.1% on stock exchanges on Friday but pared most of the gains as the benchmark Sensex index fell more than 1.73%. However, it still managed to close with a gain of 0.55%.
Tata Steel will issue 79 shares for every 10 shares held by Tata Metallic shareholders and 33 shares for every 10 shares held by Tinplate shareholders. Analysts at Anand Rathi Equity Research said the share exchange is seen in favor of Tata Metals and Tinplate shareholders at a 2% premium and 1% premium respectively.
However, the share swap ratio in Tata Steel Long Products will give 67 shares for every 10 shares of Tata Steel Long Products (share swap 7.8% discount), analysts said, favoring Tata Steel shareholders. TRF, Tata Steel offers 17 shares for every 10 shares of TRF (share exchange at 53% discount), also in favor of Tata Steel.
Tata Steel will pay ₹426 per share to shareholders of Bharatiya Steel and Wire Products Ltd. Tata Steel Mining Limited and S&T Mining Co.
Tata Steel cites operational integration and better facility utilization among the key benefits that enhance synergy benefits with the company's combination. The merged entity's resources can be pooled when the companies' marketing and distribution networks collaborate.