Tulsi Gabbard dropped out of the Democratic Party, said- 'I can't do it anymore'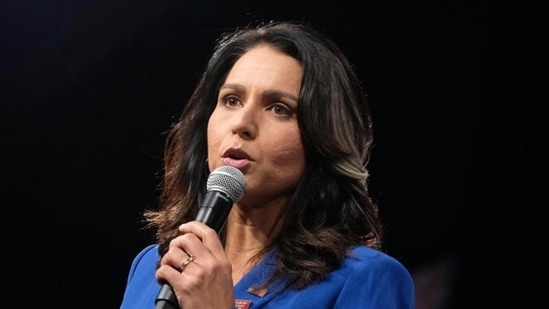 Former US presidential candidate Tulsi Gabbard – who was the first Hindu-American to run for the White House in 2020 – on Tuesday announced her exit from the Democratic Party ahead of next month's midterm elections. In a 29-minute video address, Gabbard accused the party of "racistising every issue in the country" and denouncing it as an "elite class of warfighters". The former US Congresswoman was a member of the party for the past 20 years.
Gabbard said in the video, "I cannot live in the Democratic Party of today, now in complete control of an elite group of cowardly warlords who divide us by racializing every issue and inciting anti-white racism." Huh."
She noted that: "Today's Democrats divide us by racializing every issue, promoting white racism, and are actively working to undermine our God-given freedoms enshrined in our Constitution. Today's Democrats are opponents of people of faith and spirituality. They police demonstrations and protect criminals at the expense of law-abiding Americans. Today's Democrats believe in open borders and a national effort to go after political opponents. Security makes the state a weapon. Above all, today's Democrats are drawing us closer to nuclear war.