Urvashi Rautela and Rishabh Pant:
Bollywood actress Urvashi Rautela remains in the headlines for a few reasons. Recently, there was a series of counter-attacks on social media between Indian cricketer Rishabh Pant and since then there have been discussions about Urvashi Rishabh Pant. At the same time people who saw Urvashi started shouting slogans in the name of Rishabh Pant.
People shouted slogans in the name of Rishabh Path
Urvashi Rautela attended the Ganesh Mahotsav program in Mumbai on Wednesday, where a large number of people gathered. At the same time, an incident happened which made the actress very angry.Even though people started shouting Rishabh-rishabh after seeing her, the actress still looked calm and later she expressed her displeasure on social media.
Urvashi Rautela said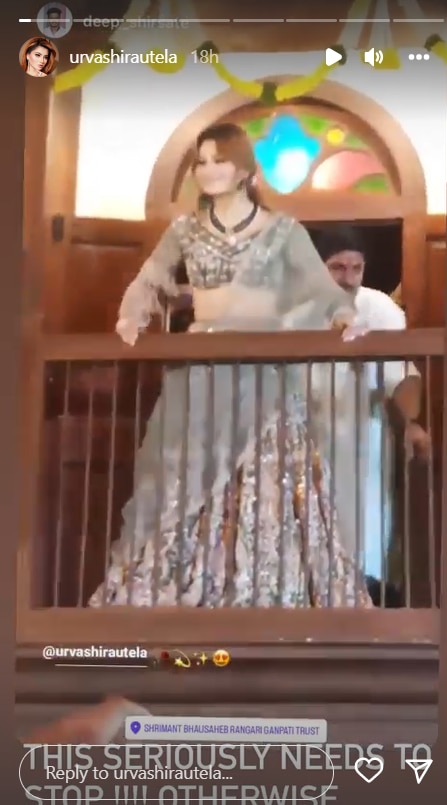 During this video shared by Urvashi Rautela on her Instagram story, she also wrote the caption, which shows that the actress is very angry with the incident. Stop all this, or else…
But, from this caption by Urvashi Rautela, it seems that she is very angry with the incident on Ganesha festival and has warned people about it. Notably, earlier in the day, he had to troll on social media in the name of Rishabh Pant.
This has led to trolls
Urvashi Rautela recently came to watch the Asia Cup cricket match between India and Pakistan and because of that she was quite the talk. In fact, once she herself said that she doesn't like to watch the match, but when she suddenly appeared in the stadium, people started trolling her by linking her with Rishabh Pant.