World Ozone day: Madhya Pradesh ahead in solar power generation, playing an important role in environmental protection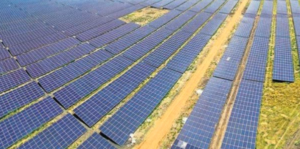 International Ozone Day is celebrated every year on 16 September to explain the need for the ozone layer to protect the earth from the strong and harmful rays of the sun. Ozone layer is constantly being damaged due to many other reasons like increasing pollution and emission of more carbon dioxide. One of the main causes of damage to the ozone layer is the release of greenhouse gases. We have to focus on the need for reduction of greenhouse gases. Reducing the emission of greenhouse gases is difficult but not impossible. One of these is the promotion of new sources of energy. In view of the adverse effects on the environment from thermal plants, priority is being given to renewable energy at the national level. Under Prime Minister Narendra Modi's self-reliant India mission, new possibilities are being explored in the field of solar energy in the country. In view of this, Madhya Pradesh, the heartland of the country, is being made self-reliant in the field of solar energy. Madhya Pradesh, which was a leader in making electricity from coal, is now making a new identity in the country in the field of solar energy under the able leadership of Chief Minister Shivraj Singh Chouhan and is playing a big and important role in the protection of the environment.
Madhya Pradesh ahead in solar power generation
Non-renewable energy sources are an important part of our life. These are commonly used for transportation and to generate electricity. Consumption of petroleum derivatives releases carbon dioxide which affects the ozone layer. It is very important to promote new and renewable sources of energy for environmental balance. Madhya Pradesh government is doing commendable work in this direction. In the last 10 years, there has been an 11-fold increase in renewable capacity in the state. On an average, there has been an increase of 54 percent in solar projects and 23 percent in wind projects every year. The big Rewa project of solar energy is operating with full capacity in the state. Apart from this, the floating solar scheme being built in Omkareshwar will be the world's largest solar power plant, which has 600 MW power generation capacity. Apart from this, production of solar power will be started in Agar, Shajapur, Neemuch from next year. Whereas Chhatarpur and Morena solar projects will be developed with hybrid and storage, which will start production by the year 2024.
There is immense potential for clean energy in Madhya Pradesh. Central and state government organizations are making concerted efforts to meet the fixed targets of renewable energy on time. Chief Minister Shivraj Singh Chouhan believes that if we want to save this earth, then we have to save the environment. For this, while he is emphasizing on planting trees every day, with the help of farmers in the state, he is preparing a big action plan to increase solar energy production. To fulfill his mission of self-reliant Madhya Pradesh, a target has been set by him to reach 45,000 solar pumps to farmers by 2023. Madhya Pradesh is moving fast in the direction of clean energy. With the cooperation of the government and public, Madhya Pradesh will emerge as a big center of the country in solar energy in the coming days.