China downplays India overtaking it as the most populous country; Says it still has over 900 million 'quality' workforce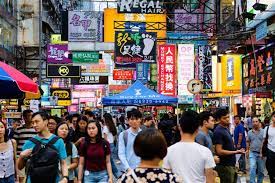 Beijing, Apr. 19 (PTI) China, which overtook India as the world's most populous country with 142.86 crore people, said it still has a "quality" workforce of 900 million people to provide a strong impetus to growth. .
According to the latest data from the United Nations Population Fund, India has overtaken China as the world's most populous country with 142.86 crore people. With a population of 142.57 crore, China has now become the second most populous country, according to the UN World Population Dashboard.

Asked for his response to the statement, Chinese Foreign Ministry spokesperson Wang Wenbin told a press conference here: "I want to tell you that population dividends are not about quantity, but also about quality".
Population is important, talent is important, he said of China, the world's second-largest economy after the United States.
"China's population is over 1.4 billion. People of working age are close to 900 million, and that population has an average of 10.5 years of education," he said.
"As Premier Li Qiang pointed out, our demographic dividend is not disappearing, our talent dividend is multiplying, and the impetus for growth is strong," Wang said.
According to a new UNFPA report, 25 percent of India's population is in the age group of 0-14 years, 18 percent is in the age group of 10 to 19 years, 26 percent is in the age group of 10 to 24 years, 68 percent is in the age group of 15 to 64 years, and 7 percent is above the age of 65 years. PTI KJV NSA AKJ NSA