'Happy My Innings Ends With Bharat Jodo Yatra': Sonia Gandhi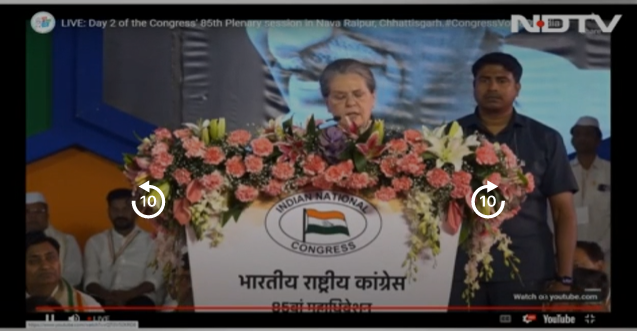 RAIPUR: Congress president Sonia Gandhi on Saturday said she was happy to end her innings with the Bharat Jodo Yatra, describing it as a turning point for the Congress party.
Addressing 15,000 delegates on the second day of the party's three-day brainstorming conference in the Chhattisgarh capital Raipur, Mrs Gandhi said, "I am very happy to end my innings with the Bharat Jodo Yatra. The Yatra has come as a turning point. It has proved that the people of India at large want harmony, tolerance and equality."
The 85th session of the Congress began a day ago and is expected to take key decisions for the 2024 Lok Sabha elections, including alliances with other opposition parties.
It comes on the heels of Rahul Gandhi-led Bharat Jodo Yatra's massive padayatra aimed at mobilizing supporters and cutting the party's touch with the electorate.
On the first day of the session, the Congress leadership decided not to hold elections to the working committee, the party's top body, and empowered new party president Mallikarjun Kharge to appoint its members.
After electoral defeats, years of infighting and ousting of leaders, Sonia Gandhi handed over reins of the 137-year-old outfit to Mr Kharge, a loyalist, in October. Considered the party's first family, the Gandhidis maintain a firm grip on it.