Hogwarts Legacy Review: Video Game Set in Harry Potter Universe Receives Positive Response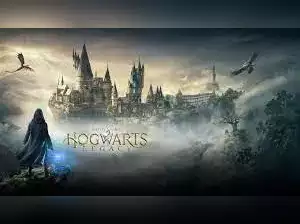 The "Hogwarts Legacy" video game faced considerable expectations as it was marketed as a fantasy game set in the Harry Potter universe. However, the developing studio had limited experience in developing large-scale projects. Early reviews for Hogwarts Legacy have just been released and are showing positive reception with high scores.
"Hogwarts Legacy" has an average score of 86 on both Opencritic and Metacritic, based on a few dozen reviews. This score is considered strong in the gaming industry, as an average score above 85 is used as a benchmark for developers to receive bonuses. Even if it's not considered "Game of the Year" material, 86 is a solid average. IGN US, IGN Spain and IGN Portugal gave it a 9, 9.5 and 10 respectively.
Travis Northup of IGN describes the game as, "Hogwarts Legacy is the Harry Potter RPG I've always wanted to play." "Most of the characters were memorable," he recalls. He also indicated that he was able to beat the plot after spending 32 hours in the game. In the final verdict, Travis Northup writes: "In almost every way, Hogwarts Legacy is the Harry Potter RPG.
Reports say that Hogwarts Legacy's open-world adventure captures all the excitement and wonder of the wizarding world.
The video game features memorable new characters, challenging and nuanced combat, and a brilliantly executed Hogwarts student fantasy.
However, there are some issues with the technical aspects, lackluster main story, and substantial enemy variety.
There was concern that some members of the liberal-leaning gaming media would score Hogwarts Legacy negatively when J.K. Rowling's past transphobic comments.
However, only one of the ten major reviews reviewed by J.K. Rowling, the majority focus only on the game's content. The game is generally praised as a complete fantasy RPG set in the Wizarding World that is expected to satisfy most Harry Potter fans.