Imran Khan blames Pak Army chief for arrest
Islamabad, May 13 (PTI) Pakistan's former prime minister Imran Khan blamed the May 9 abduction of army chief Asim Munir and distanced himself from the violence across the country after his dramatic arrest from a court here.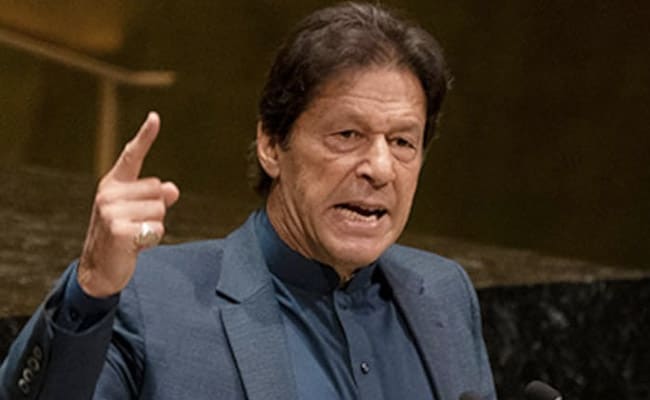 He made these comments during an informal interaction with media persons at the Islamabad High Court (IHC) premises on Friday, Dawn daily reported on Saturday.
In a major relief for Khan, the IHC on Friday granted him two weeks of protective bail in the corruption case and barred authorities from arresting the former Pakistani prime minister in any case registered anywhere in the country till Monday.
Three different benches of the IHC granted relief to the 70-year-old Pakistan Tehreek-e-Insaf (PTI) leader, who was taken to court amid tight security.
Speaking to a BBC reporter during a break, Khan said, "It's not the security agencies. It was a man, a military leader. There is no democracy in the army. The army is scandalized by what is happening," he replied, when asked about the idea that the security agencies are against him while the judiciary is on his side.
"And he [Army Chief] is worried that if I come to power, I will de-notify him… All this is a direct order from him. He is sure that if I win, he will be de-notified," alleged Khan.
Khan was arrested by paramilitary rangers from the Islamabad High Court while undergoing a biometric process before the court hearing.
The Rangers, which operate under the Ministry of Home Affairs, are usually commanded by second-ranking officers of the Pakistan Army.
The former prime minister also spoke of the government's "hurt" of his party, alleging that "5,000 people have been arrested in the last one year".
He said he survived two assassination attempts and only called for an investigation out of regret that his claim had been rejected.
When another journalist asked Khan about getting a relief from the Supreme Court, which has never been granted to any other politician, he said how the PTI leader can call it relief when he is sitting in the court.
"I sit in the Islamabad High Court. They have no justification for arresting me. I was kidnapped. After I was taken to jail they showed me the warrant for the first time. "It only happens where there is law of the jungle and where the army is abducting [people]," he said.
"Where is the law? where are the police Martial law seems to have been declared [in the country]," he said.
Reiterating the stand he took in the Supreme Court on Thursday evening, Khan said he was completely unaware of the developments after his arrest and that 40 people had died in the two-day protests.
Khan alleged that he was tortured and hit on the head with a stick at the time of his arrest. He, however, described the treatment he received while in National Accountability Bureau (NAB) custody as "fair".
Khan said what happened after the arrest was beyond his control.
"How can I be blamed for those incidents that happened while I was in custody?" He was surprised when responding to critics who blamed him for violent protests and damage to private and public property during the nationwide protest.
Separately, Prime Minister Shahbaz Sharif has strongly condemned Khan for targeting the army chief.
"This is the same mindset that falsely accuses patriotic army officers of murders and false stories of ciphers and foreign conspiracies. It is anti-national and an expression of the true ambitions of the terror masterminds," he said.
He was ousted from power in April last year after losing a no-confidence vote in his leadership, accused of being part of a US-led conspiracy to target him because of his independent foreign policy decisions on Russia, China and Afghanistan.
Sharif also said the statement was an admission that what happened on May 9 happened on Khan's orders. Sharif accused Khan of desecrating martyrs' and martyrs' memorials and attacking important installations and buildings.
Khan's problem with General Muneer was that when he was the ISI chief, he came to know of the corruption of Khan, his wife and others, the prime minister said.
On Friday, Inter-Services Public Relations (I