Kajol-starrer 'The Good Wife' adaptation has different layering Suparn S Varma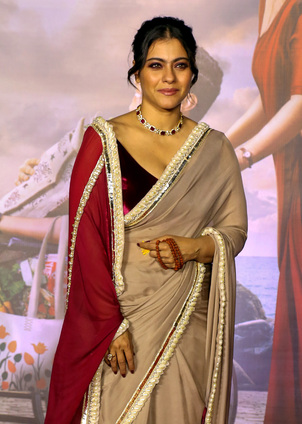 New Delhi, May 22 (PTI) The Indian adaptation of Kajol's lead American legal TV drama "The Good Wife" will be different from the original show in terms of character and subplots, says series director Suparn S Verma.
Varma, who covers season 2 of "The Family Man" starring Manoj Bajpayee, said that Kajol's first web series will land on Disney+ Hotstar in July.
Several "structural" changes have been made to the original CBS series "The Good Wife," starring Julianna Margulies, to suit India's cultural landscape, he added.
"The adaptations are very different because the first season of 'The Good Wife' (the original show) had 23 episodes. Our first season was eight episodes long. First, the storytelling structure changes (in adaptations). Second, the show was created here. A different time.
"The characters have changed, the cases are different because their show is based on a jury system which is not in India. There are certain characters that you cannot tell today, for example, office romances. So, you have to. A different layer," Varma told PTI.
The original series, "The Good Wife", was produced by CBS Studios in association with Scott Free Productions and King Size Productions.
Produced by Banijay Asia, the Indian version also stars Jisshu Sengupta, Kubbra Sait, Sheeba Chaddha, and Alyy Khan.
Adaptations can be challenging, but he credits the show's cast for helping him navigate the journey.
I am blessed to have great actors like Kajol, Jisshu, Alyy , Sheeba Chaddha, Kubbra Sait and Gaurav Pandey," he added.
Varma also gave an update on the much awaited third season of "The Family Man" directed by Raj & D.K.
"We will start shooting by the end of this year. Soon, you will have 'The Family Man 3'. We are all waiting to go to the sets and start working on it," he said.
He also has two upcoming projects, Jai Mehta's solo directorial "Lootere" and the upcoming "Delhi Sultan" this year.
Varma's latest offering as a producer, Bajpai-titled "Shirf Ek Banda Kafi Hai", comes on ZEE5 on Tuesday.