Karnataka minister R Ashok faces heat in Mandya with 'Go Back' posters
Bengaluru (Karnataka) [India], Jan 26 (ANI): A day after Karnataka Chief Minister Basavaraj Bombay appointed Revenue Minister R Ashok as Mandya district in-charge minister, the latter faced 'boycott' posters.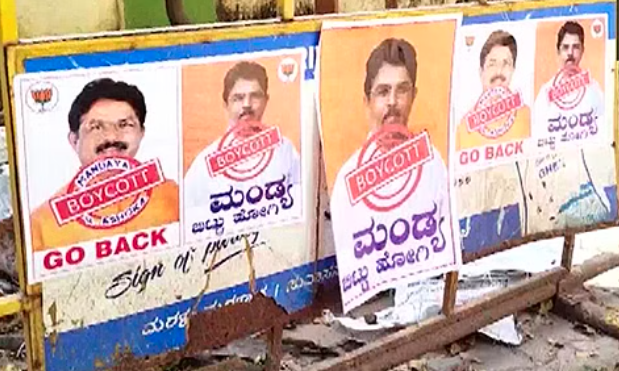 When he visited Bengaluru district to hoist the tricolor on Republic Day, many posters saying 'Go Back Ashok' were put up in Bengaluru.
While it remains a mystery as to who put up the posters, there is discontent within the party over Gopalaya's replacement by Ashok Mandia.
Chief Minister Basavaraj Bommai on Tuesday appointed Revenue Minister R. Ashok as Mandya district in-charge minister.
On January 24, 2022, Ashoka replaced Excise Minister K. Gopalaya, who was appointed as district in-charge with Hassan.
"He has been replaced by Minister R Ashoka with immediate effect," an official release said on Tuesday, adding that the notification was issued on the orders of the chief minister.
The Vokkaliga-dominated Mandya district is an important part of the erstwhile Mysore region, and Ashoka is considered a prominent BJP leader from the community.
Out of 7 assembly constituencies in Mandya district, currently 6 constituencies are represented by JD(S) and BJP.
Narayana Gowda, who won the 2018 assembly election from Krishnarajpet on behalf of the Congress, later returned to the BJP and won the 2019 by-election from the same constituency, giving the ruling party its first victory in the district. (ANI)