Mayawati holds review of BSP's Uttarakhand unit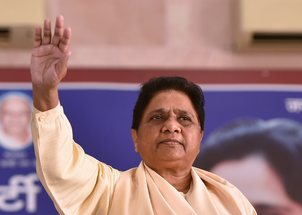 Lucknow, May 26 (PTI) Bahujan Samaj Party (PSP) chief Mayawati on Friday inspected the party's Uttarakhand unit.
He also alleged that the current BJP government's approach in Uttarakhand is against the welfare of the people.
Ahead of next year's Lok Sabha elections, BSP is conducting a series of state-wise surveys.
In a statement issued by the party in this regard, Mayawati urged to remove the defects in the party and strengthen the party organization in Uttarakhand. She advised the cadre to make the necessary changes and move forward.
The BSP leader further said that there is a lot of scope for the party to progress in Uttarakhand.
Claiming that it was the Bahujan Samaj Party government that carved out Uttam Singh Nagar, Bageshwar, Sambhawat and Rudraprayag as new districts, he also mentioned the work done by his party in undivided Uttar Pradesh.
Uttarakhand was created on November 9, 2000 as the 27th state of India by splitting from northern Uttar Pradesh.