Nearly 14 Lakh Applications For CUET-UG, Maximum For Delhi University, Most Applicants From UP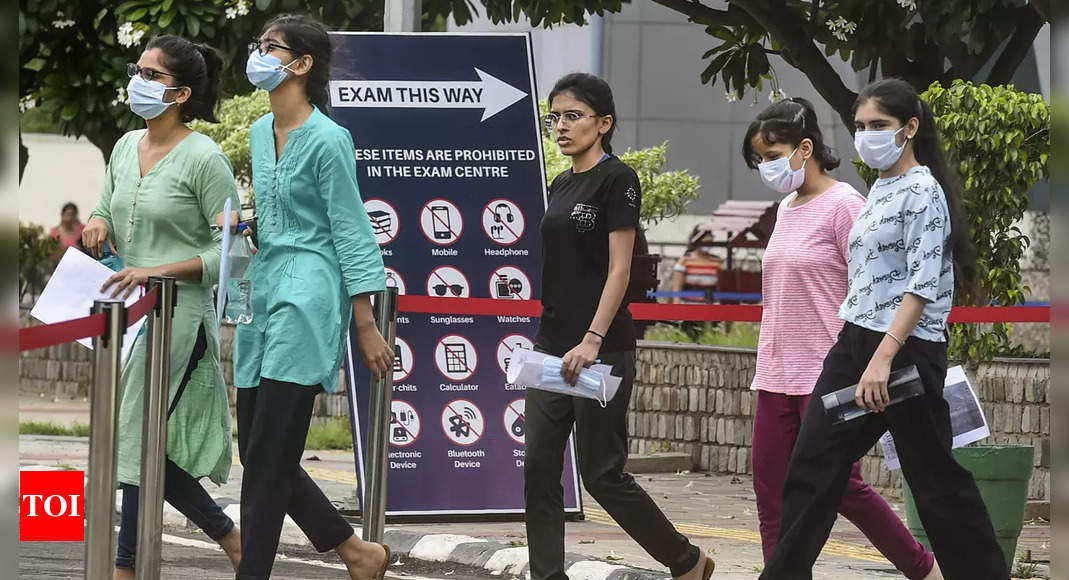 Almost 14 lakh applications for CUET-UG, highest for Delhi University, majority of applicants from U.P.
New Delhi: Nearly 14 lakh applications have been received for this year's Common University Entrance Test- Undergraduate (CUET-UG), which is 41 per cent more than last year's inaugural edition, UGC chairman M. Jagadesh Kumar said.
CUET-UG is the second largest entrance test in the country in terms of applicants.
"In 2023 CUET-UG, a total of 16.85 lakh students registered (themselves) , a 41 per cent increase in the total number of students appearing for CUET-UG," Mr Kumar said.
In the inaugural edition of CUET-UG, 12.50 lakh students registered themselves out of which 9.9 lakh submitted applications.
National Eligibility and Entrance Test Undergraduate for Medical Admission (NEET-UG) is the largest entrance test in India with an average of 18 lakh entries.
Maximum applications for CUET-UG have been received from Delhi University, followed by Banaras Hindu University and Allahabad University.

Among the applicants, maximum number are from Uttar Pradesh, followed by Delhi and Bihar.

"We have seen an increase in the number of participating universities.
In 2022, it was 90, but by 2023 it has gone up to 242. This significant rise indicates that CUET-UG is becoming a popular option for admission in undergraduate courses," Mr. Kumar said.
There has been a significant increase in the number of applicants from Jammu and Kashmir.
"In 2022, a total of 13,021 students from this region obtained CUET-UG.
But in 2023, the number is 82,655, an increase of 6.3 times," he said.
"Last year students from 59 countries submitted applications for CUET-UG. By 2023, this number will increase to 74 countries, with 1,000 students spread across Europe, Asia, America and the Gulf," he said.
The last date for applications for CUET-UG is March 30 and the exam is scheduled to be held from May 21-31.