'Pathan' sets a record by collecting 100 crores on its first day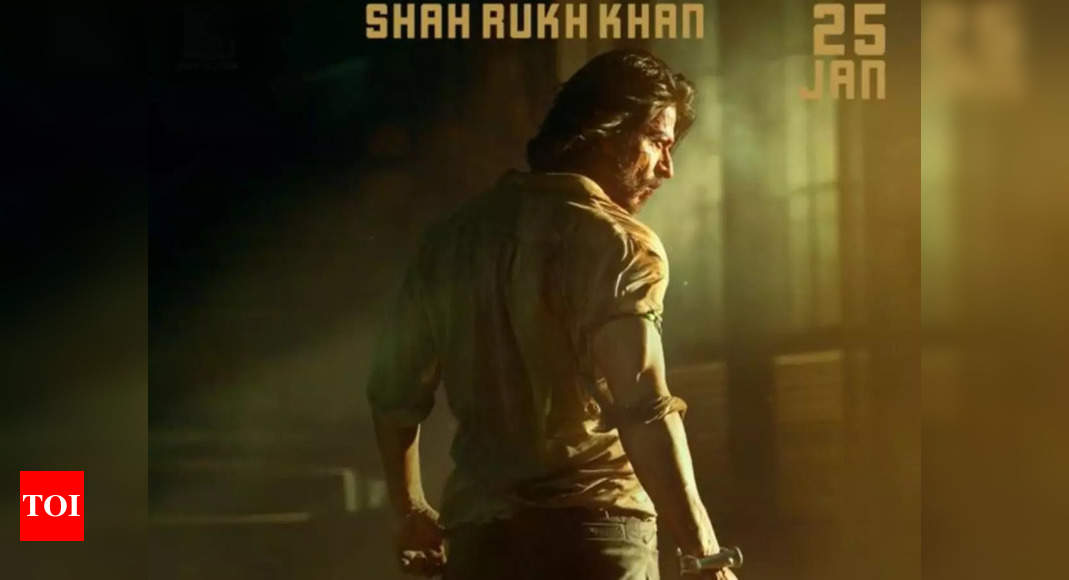 Shah Rukh Khan starrer 'Pathan' has set a record not only in India but also abroad. At the domestic box office, the film has collected around Rs 54 crore and registered a similar opening at the international box office.
Early estimates suggest that 'Pathan' collected $4.5 million on Wednesday. According to boxofficeindia, the worldwide first-day collection is more than 100 crores and 'Pathan' marks its first century worldwide by collecting Rs 100-110 crores worldwide. It is said that the collection in North America will soon cross 1.5 million dollars. It is expected to contribute over $1 million to the film's total in the Gulf market and 'Pathan' could become the highest-grossing Hindi film in the Gulf after two days of release. Shah Rukh Khan has established his supremacy with this grand release. The film has already broken the opening day collections of Hrithik Roshan's 'Waar' (Rs 50 crore) and Yash's 'KGF: 2' Hindi (Rs 52 crore). In the first weekend, 'Pathan' is expected to break records!
Directed by Siddharth Anand, 'Pathan' stars Deepika Padukone and John Abraham in lead roles. The film released on January 25 in Hindi, Tamil and Telugu. Today, the Republic Day holiday, 'Pathan' collection is expected to go up in a big way.
Shah Rukh Khan, who has released more than 62 films as an actor, recorded his first day collection. 'Pathan' collected Rs 56 crore at the Indian box office on Wednesday. Shahrukh's 2014 film 'Happy New Year' collected a total of Rs 36.31 crore on the first day, setting the record for 9 years. 'Chennai Express' which collected Rs 30.48 crore, 'Dilwale' which collected Rs 20.37 crore and 'Raees' which collected Rs 20.29 crore are the other films in SRK's opening day collection list.
Talking about reuniting with Shah Rukh Khan, Deepika said, "Well, it's always unbelievable. I think what I feel for him, I don't think I can express in words. For me, my relationship with him is a feeling, it's an emotion and it's a lot of love and it's unconditional. I think we've been very lucky to have had the opportunity to work on some incredible films, starting with Om Shanti Om. I started my life with him. And we got a chance to act in different kinds of movies together. It was so exciting for me to actually see both of us in this space, and I'm sure it was for him too.