Will make arrangements to bring back evacuated Keralites from Sudan, says govt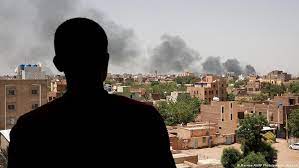 The Kerala government on Wednesday said that it will make necessary arrangements to bring the Malayalis deported by the central government from civil war-torn Sudan to their home state at its own expense.
In a Cabinet meeting chaired by Chief Minister  Pinarayi Vijayan, it has been decided to hand over to the Department of Non-Resident Kerala People Affairs (NORCA) to take steps to bring the Malayalis deported from Sudan from their respective airports, according to the CMO statement.
Sudan has been fighting for the past 11 days between the country's army and paramilitary groups, in which more than 400 people are said to have been killed.
Chief Minister Pinarayi Vijayan had recently requested Prime Minister Narendra Modi to ensure the safe return of Indians, including those from Kerala, caught in the civil war.
Union Minister of State for External Affairs V Muraleedharan has launched Operation Kaveri to rescue stranded Indians in violence-hit Sudan.
The conflicts in Sudan are the direct result of a vicious power struggle within the country's military leadership. Clashes are taking place between Sudan's regular army and a paramilitary force known as the Rapid Support Forces (RSF).
Apart from the headline, this story has not been edited by The Telegraph Online staff and is published from a syndicated feed.