A Triumph of Resilience and Heartfelt Expression – "She Grows from the Depths of Pain"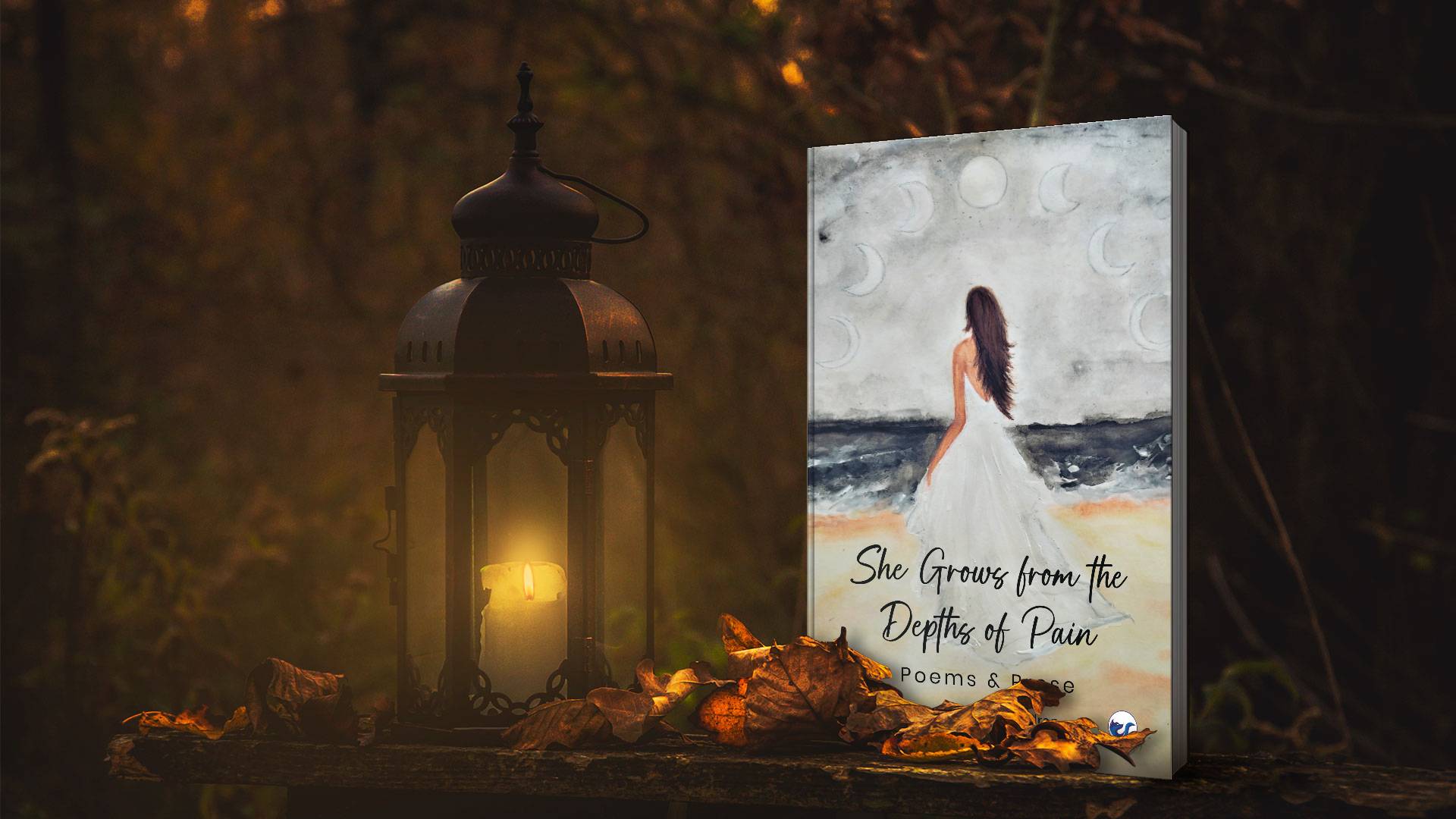 "She Grows from the Depths of Pain" is a poignant and empowering collection of poetry and prose that serves as a beacon of strength for those who navigate life's challenges with unwavering determination and grace. In this emotionally charged anthology, the author masterfully captures the essence of resilience and vulnerability, weaving together words that resonate deeply with anyone who has faced adversity.
The book's title itself encapsulates the central theme of growth and transformation that emerges from pain. Each piece within the collection explores the multifaceted journey of a person who, despite the chaos and turmoil that often surround us, chooses to embrace their imperfections and channel their pain into a force for positive change.
With an artful blend of raw emotion and lyrical eloquence, the author delves into the highs and lows of human existence. The verses paint a vivid picture of the protagonist's evolution, akin to the moon's phases, as she rises from the depths of her suffering. The reader is taken on a transformative voyage, witnessing the protagonist's resilience as she embraces her vulnerabilities and learns to wear her heart on her sleeve with courage and authenticity.
What truly sets "She Grows from the Depths of Pain" apart is its ability to touch the reader's heart on a profound level. The words reflect a universal experience, inviting readers to reflect on their own struggles and triumphs. Whether it's the pursuit of love, the pursuit of self-discovery, or the pursuit of healing, the book navigates these themes with unwavering honesty and empathy.
The collection's structure, transitioning seamlessly between poetry and prose, adds to its allure. The rhythmic verses evoke powerful emotions, while the prose pieces provide a deeper exploration of the human psyche. This balance keeps the reader engaged and allows for a multifaceted exploration of the book's central message.
In "She Grows from the Depths of Pain," readers will find a profound celebration of the human spirit's capacity to persevere, adapt, and thrive in the face of adversity. The author's words resonate as a reminder that even in the darkest moments, there exists a glimmer of hope and the potential for transformation.
In conclusion, "She Grows from the Depths of Pain" is a moving and thought-provoking collection that invites readers to embrace their own vulnerabilities, acknowledge their strength, and find beauty in the process of growth. This book is a testament to the power of words to inspire, heal, and uplift, making it a must-read for anyone seeking solace, understanding, and a renewed sense of purpose.
Shop Now