"Beyond Code: The Essential Guide to Balancing Technical and Soft Skills for a Successful Data Science Career"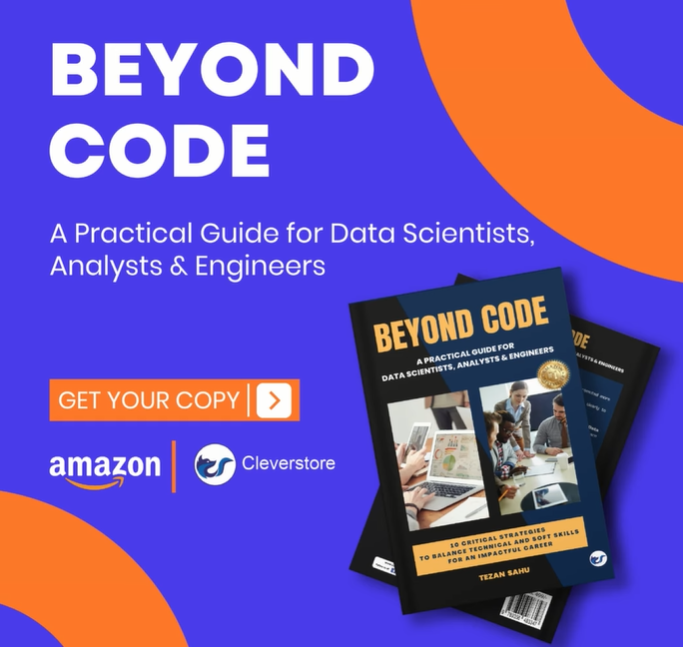 As a data scientist, it can be frustrating to feel like you're not making progress in your career, despite having a strong technical skillset. But technical skills alone are not enough to succeed in today's competitive job market. That's where "Beyond Code: 10 Critical Strategies to Balance Technical & Soft Skills for an Impactful Career" comes in.
This practical guide, written by a seasoned data scientist, offers valuable insights and actionable strategies for balancing technical expertise with soft skills to achieve greater success in your career. The book is a must-read for anyone who wants to differentiate themselves in the highly competitive field of data science.
One of the key takeaways from the book is the importance of communication skills. The author emphasizes that the ability to communicate complex technical concepts to non-technical stakeholders is crucial for success in data science. The book provides practical tips for improving your communication skills, including how to tailor your message to your audience, use visual aids effectively, and tell a compelling story with data.
Another important topic covered in the book is leadership. The author emphasizes the importance of taking ownership of your projects and driving them forward, even in the face of obstacles. The book provides valuable insights on how to build trust with your team, delegate effectively, and manage conflicts in the workplace.
Overall, "Beyond Code" is a must-read for anyone who wants to take their data science career to the next level. The book provides a comprehensive roadmap for achieving success in this highly competitive field, with practical strategies and real-world examples to guide you along the way. Whether you're just starting out in your career or looking to advance to a leadership position, "Beyond Code" is an essential resource for any data scientist, analyst, or engineer.