Bihar state government observes 2-day mourning for death of Prakash Singh Badal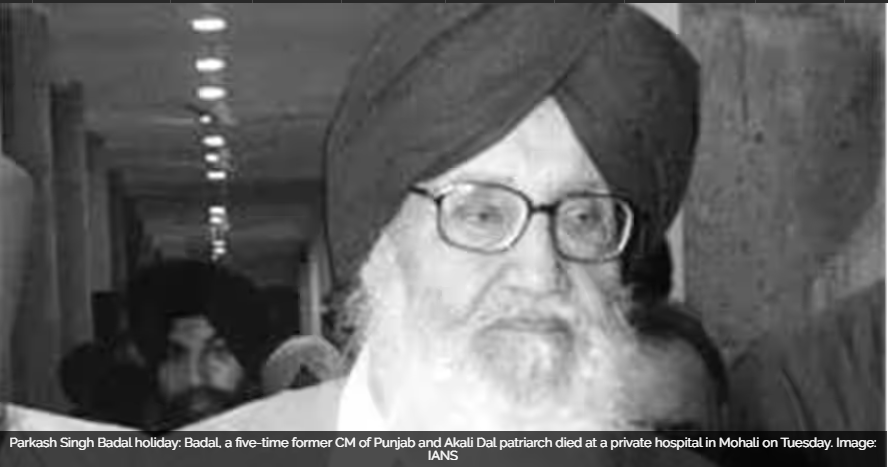 The Bihar government on Wednesday announced two days of mourning for the demise of former Punjab Chief Minister Prakash Singh Badal. Badal, former chief minister of Punjab and Akali Dal leader, died on Tuesday at a private hospital in Mohali. He was 95. A circular issued by the Bihar government said, "On the death of former Punjab Chief Minister Prakash Singh Badal, the state government has observed two days of mourning on April 26 and April 27. During this period, the national flag will be hoisted and flown at half-mast on all buildings across the state. On these two days, the government No ceremonies or official functions will be held.
Bihar Chief Minister Nitish Kumar on Tuesday condoled Badal's death, saying, "Badal successfully discharged many important responsibilities in his long political career. He was known for his value-based politics. His death has created an irreparable void in the socio-political sphere."
Kumar said that he prays to God to give the bereaved family strength and courage to bear this loss.