Delhi-Mumbai Expressway route, opening date: 10 things to know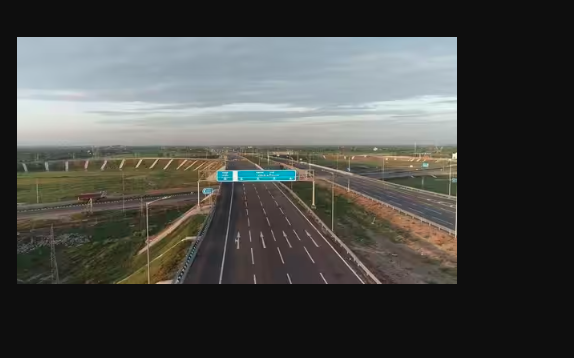 Prime Minister Narendra Modi will inaugurate a section of the much-awaited Delhi-Mumbai Expressway on February 12. The 1,386 km long expressway will connect Delhi and Mumbai and reduce travel time to around 12 hours. Cities along the route of the Delhi-Mumbai Expressway will also come closer. Travel time between Delhi and Jaipur will be reduced to 2 hours after Prime Minister Modi inaugurates the Sohna-Tausa Expressway on Sunday.
Delhi-Mumbai Expressway: 10 Things
We must do good for wildlife preservation. For the shielding of Wildlife Habitats, we are constructing overpasses, underpasses, and boundary walls on the #Delhi_Mumbai_Expresssway.#BuildingTheNation #PragatiKaHighway #GatiShakti pic.twitter.com/Qa8WIUW9Rv

— Nitin Gadkari (@nitin_gadkari) February 10, 2023

1. The Delhi-Mumbai Expressway will be an eight-lane access-controlled greenfield expressway, which may be expanded to 12 lanes in the future.
2. 15,000 hectares of land has been acquired in five states namely Delhi, Haryana, Rajasthan, Gujarat and Maharashtra.
3. The expressway will have 94 lanes to enhance the passenger experience.
4. Expressway will have 40+ major interchanges to prove connectivity to Kota, Indore, Jaipur, Bhopal, Vadodara and Surat.
5. The Sohna-Dausa section of the Delhi-Mumbai Expressway project will be opened for traffic from Tuesday.
6. The initial budget of the project is ₹98,000 crore in 2018. 12 lakh tonnes of steel is to be used for the construction of the Delhi-Mumbai Expressway, parallel to 50 Howrah Bridges. 10 crore man-days of employment will be created through this scheme.
7. The Delhi-Mumbai Expressway will reduce the distance between Delhi and Mumbai by 180 km (from 1,424 km to 1,242 km).
8. Transport Minister Nitin Gadkari said that this is the first expressway to be built with a median of 21 meters based on the policies of condoning highways to allow inward expansion.
9. The Delhi-Mumbai Expressway will have a state-of-the-art automated traffic management system.
10. It is the first expressway in India and Asia to accommodate animal flyovers and underpasses. It has been rehabilitated to minimize impact on the Ranthambore Wildlife Sanctuary.