H1B lottery system has resulted in abuse, fraud: US Citizenship and Immigration Services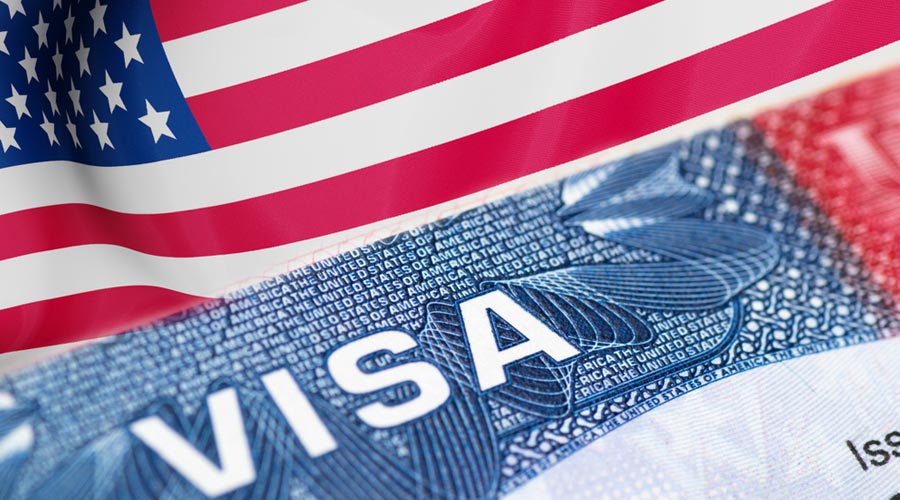 Computerized maps designed to select successful H-1B applicants each year have led to a sharp increase in abuse of the system and fraud attempts, a federal agency said Friday.
In an extraordinary statement, US Citizenship and Immigration Services (USCIS) said Friday that it had already conducted extensive fraud investigations, denied and withdrawn petitions based on evidence from the fiscal year 2023 and fiscal year 2024 H-1B cap seasons.
USCIS said it is in the process of initiating law enforcement referrals for criminal prosecution.

"The H-1B program is an essential part of our nation's immigration system and our economy, and USCIS is committed to enforcing the law and meeting the ever-changing needs of the U.S. labor market," it said.

"We are working on the upcoming H-1B Modernization Rule, which, among other improvements, streamlines the H-1B registration process to reduce the potential for misuse and fraud in the H-1B registration system," it added.
USCIS reported a significant increase in the number of applications submitted during the FY 2024 H-1B cap filing period compared to previous years.
780,884 people applied for H-1B visas in this year's computer-generated lottery, up from 4,83,927 in 2023, 3,01,447 in 2022, and 2,74,237 in 2021.
In general, there was an increase in the number of records submitted, the number of records submitted on behalf of users with multiple records, and the number of records submitted on behalf of unique users with only one record.
The number of registrations of people who applied more than once rose to 408,891 this year from 165,180 last year and 90,143 the previous year.
The federal agency warned that if the information provided by an applicant or company is incorrect, the registration will be improperly submitted and the prospective petitioner will not be eligible to file a petition based on that registration.
USCIS may deny a petition or withdraw petition approval based on a record that contains an incorrect certification that was improperly submitted.
"Furthermore, USCIS may refer the individual or entity that submitted the false certificate to appropriate federal law enforcement agencies for investigation and further action," it said.
The American Technical Workers Group, which campaigns against H-1B visas, said it has heard about a similar scam over the past several years.
"The Trump administration proposed a solution to the H-1B lottery by prioritizing selection based on higher wages. You sued the administration, so now you must deal with the fraud you complain about," it said in a statement.