Journey Of Nation Reflected In Journey Of Society: PM Modi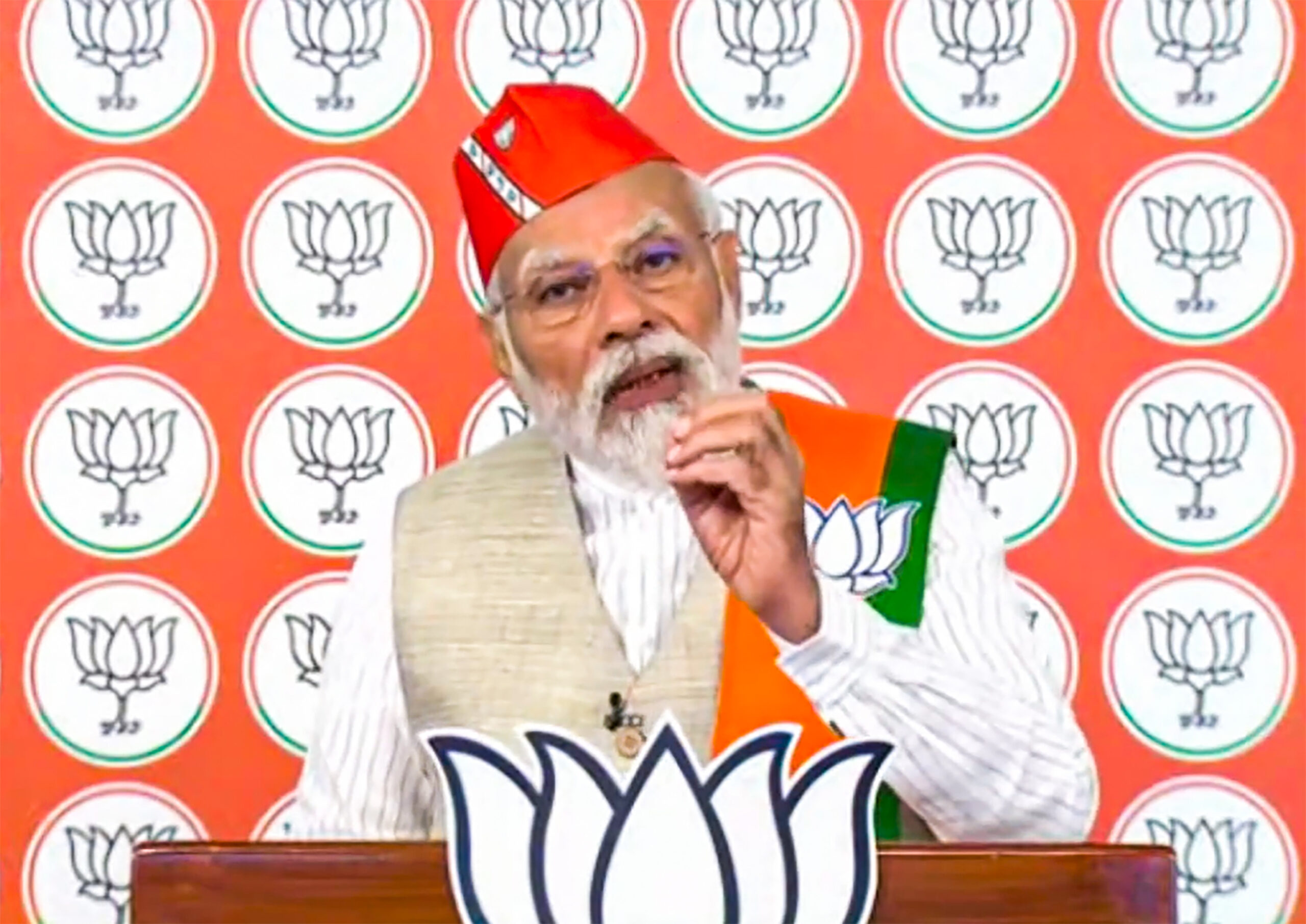 BHUJ (Kutch): The journey of any nation is reflected in the journey of its society, Prime Minister Narendra Modi said on Thursday.
Prime Minister Modi made the comments in a video message on the occasion of the 100th anniversary of the Akhil Bharatiya Kutch Katwa Patidar Samaj at Nakdrana, 50 kilometers from Bhuj in Gujarat's Kutch district.
He said that Indian society was subjected to atrocities by foreign invaders for hundreds of years. But the ancestors of the soil did not allow their identity to be destroyed and their faith to be fragmented.
"We are witnessing the effect of centuries of sacrifices in today's generation of this successful society," PM Modi said.
"The journey of any nation is reflected in the journey of its society", he said underlining the 100 years of history of Patidar Samaj and 100 years of history of Akhil Bharatiya Kutch Katwa Patidar Samaj.
"Sanathan" is not just a word, it is always new and ever changing, the Prime Minister said. It has an innate desire to improve itself from the past and is therefore eternal and immortal.
'Sanathan Dharma' (eternal religion) is used by Hindus to refer to Hinduism.
Appreciating the growing respect and reverence for traditions, Prime Minister Modi said, "Society has built its present and laid the foundation for its future." Reflecting on his political career and association with the Patidar community, Modi recalled working with the Kathwa Patidar Samaj on several issues as Chief Minister of Gujarat.
Referring to the Kutch earthquake, he praised the strength of the community involved in relief and reconstruction efforts.
He noted how Kutch is considered one of the most backward districts in the country where issues like water scarcity, starvation, animal deaths and migration have become its hallmark.
"But over the years, together, we have revitalized Kutch," the Prime Minister said, referring to the work done to solve Kutch's water crisis and make it the world's biggest tourist destination.
Expressing happiness that Kutch is one of the fastest growing districts in the country today, he cited examples of improved connectivity, large industries and agricultural exports from the region.
Prime Minister Modi also expressed happiness that the Kathwa Patidar Samaj has presented a vision and resolutions for the next 25 years as the country completes 100 years of independence.
He underlined that the decisions taken on social harmony, environment and organic farming are all linked to the country's 'Amirth' resolution (goals for a developed India by 2047).
Jagadguru Shankaracharya of Sharda Peeth Swami Sadanand Saraswati and leaders of the Kadva Patidar Samaj of Kutch were present at the event, which was attended virtually by Gujarat Chief Minister Bhupendra Patel.