On his 89th birthday, Ruskin Bond shares with The Telegraph an exclusive extract from his new book, All-Time Favourite Nature Stories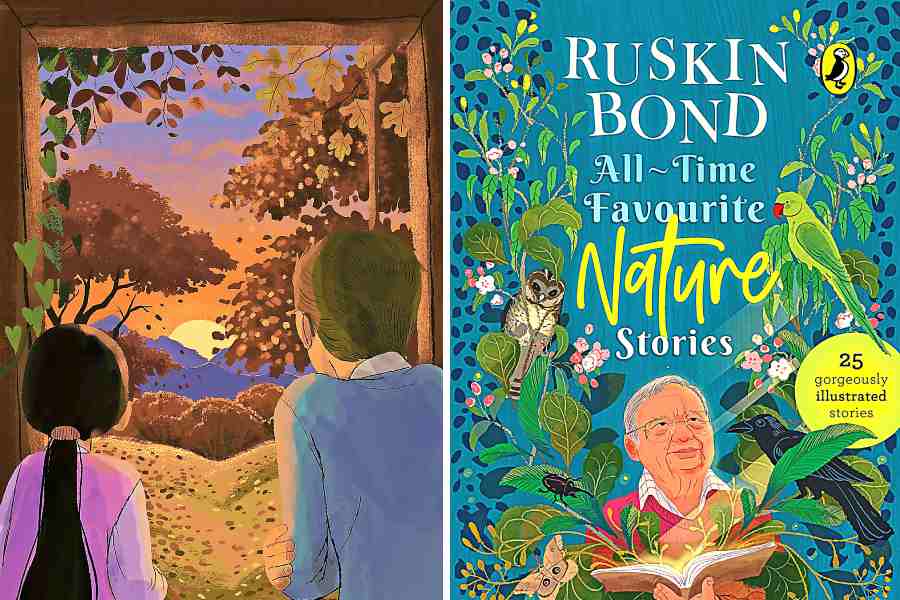 On what would have been his 89th birthday, Ruskin Bond shared an exclusive excerpt from his new book All-Time Favorite Nature Stories with The Telegraph.
On the occasion of author Ruskin Bond's 89th birthday, the all-time favorite nature stories for all ages, especially children, is released from publisher Puffin India.
The book is a celebration of Bond's love of nature. It includes 25 short stories compiled by Panda himself and illustrations to go with them. The publisher describes it as: "Part fiction and part reality, and a continuation of his all-time favorite series…. This book is an homage to his childhood spent in Kasauli, Shimla, Dehra and the hills. Landur."
Bond writes: "The trees of my childhood in the valley gave me many stories. Mangoes, Koyath Gardens, Lychees of Dehra. A mischievous brat that dwelt in its boughs, with slender-waisted leaves, flapping in the slightest breeze, comes out at night to frighten unwary travelers…. So I am lucky to be on this mountain, where the wind still rustles in the cedars, the horse-nuts fall in autumn, and the flycatchers in the ancient oaks. Flies among the trees."
Each story is filled with a different emotional experience: rustling leaves, still forests, babbling streams, chirping birds, beautiful landscapes and more. It is, in essence, about Bond's love for nature. Here's an excerpt from one of our all-time favorite nature stories.