These Indians Will Attend King Charles' Coronation Ceremony In London Today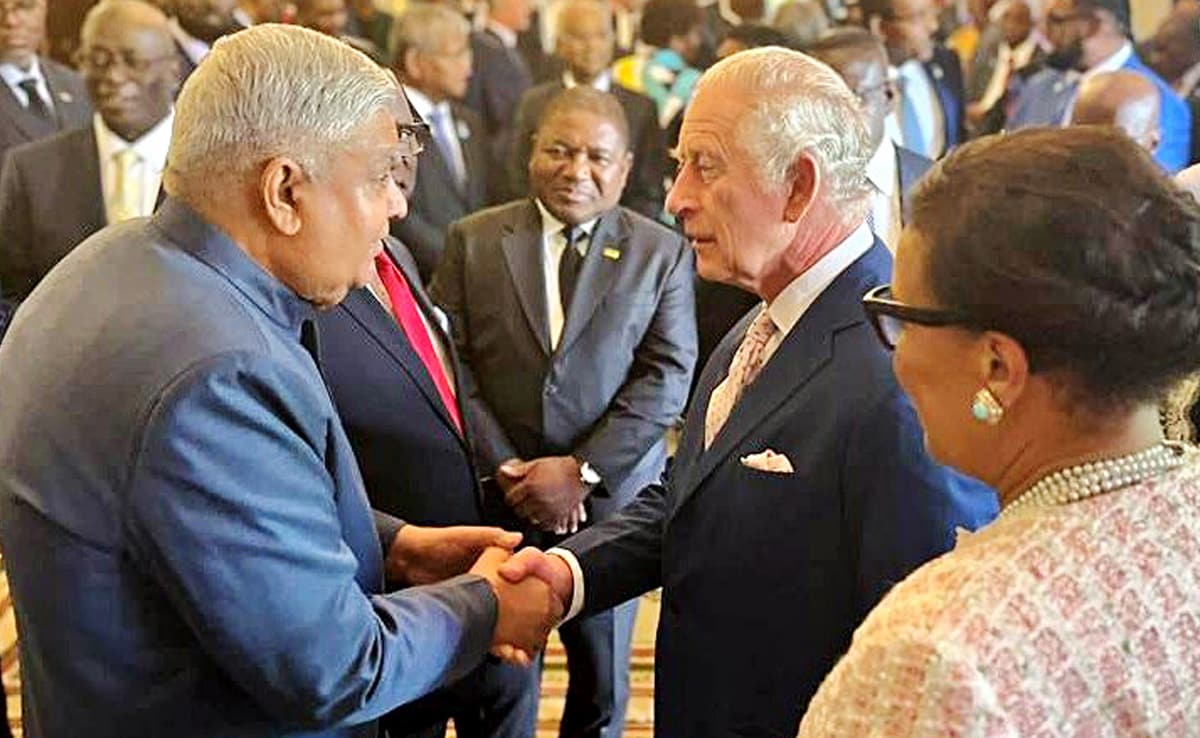 New Delhi/London: Vice President Jagdeep Dhankar and actor Sonam Kapoor are among the Indians invited to the coronation of King Charles III in London today.
In a ceremony at Westminster Abbey, heads of state and governments will be treated to a royal spectacle last seen 70 years ago when the monarch's mother, Elizabeth, was crowned Queen, along with foreign dignitaries.
Mr Dhankar, who will officially represent India, arrived in London yesterday with his wife Sudesh Dhankar for a star-studded royal extravaganza.
Variety reports that Sonam Kapoor will give a spoken word performance to introduce the Commonwealth Virtual Choir.
Besides, two dabbawalas from Mumbai will represent their fraternity at the coronation ceremony, reported news agency ANI. They have bought a Puneri turban and a shawl made by the Warkari community to gift the King on a special occasion.
Charles met Mumbai's famous lunchbox deliverymen during his visit to India in 2003. Dabbawalas were also invited to Charles' wedding to Camilla Parker Bowles.
A number of Indian social workers associated with King's philanthropic endeavors have also been invited, including a self-employed consultant and a chef.
Saurabh Bhatke, a 37-year-old Pune-born architect who graduated from Charles's Foundation's Architectural Craft Program and Prince's Foundation School of Traditional Arts, has also been invited to the ceremony.
33-year-old Gulfshaw, who received the Prince's Trust Global Award last year, is also on the list. She is from Delhi. According to Buckingham Palace, he now works for a consulting firm, providing cost estimates for construction projects.
Jai Patel, an Indian-origin Canadian, is also on the guest list for the completion of the Prince's Trust Canada's youth employment program last May. He has landed a chef job at the iconic CN Tower in Toronto, the palace said.
Rishi Sunak, Britain's first Indian-origin Prime Minister, will sing from the Bible book of Colossus at the coronation ceremony. He and his wife Akshata Murthy will lead the flag-raising procession.
His other Indian-origin counterparts will represent different religions at the function. Lord Indrajit Singh will represent the Sikh religion and Lord Syed Kamal of the Indo-Guyanese tradition will represent the Muslim religion.