After Court Setback, Rahul Gandhi To Vacate Delhi Bungalow Today: Sources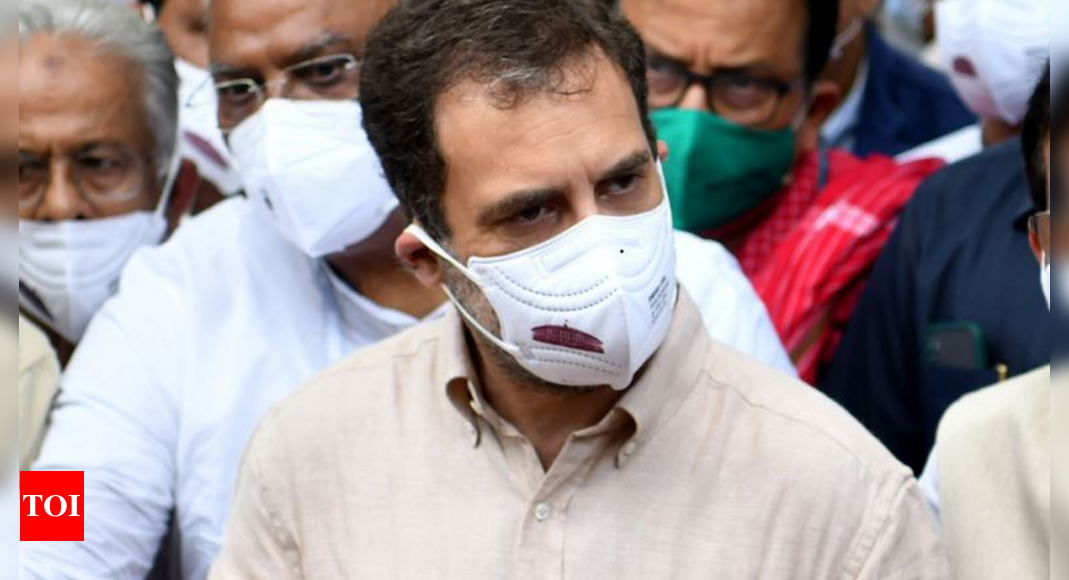 New Delhi: Congress president Rahul Gandhi will vacate his official residence in central Delhi today, according to reports. Soon after his disqualification as an MP of the lower house of Parliament, the Lok Sabha Housing Committee headed by BJP MP CR Patil sent him a letter asking him to vacate the 12 Tughlaq Lane bungalow he has been occupying since 2005. , by April 22. Though he should be out by protocol, Congress leaders have accused the Center of political vendetta.
A disqualified MP is not entitled to government accommodation and gets a month's time to vacate his official residence.
The Gujarat court gave him 30 days to file an appeal, which he failed to do on Friday. As a result, Mr. Gandhi cannot be re-inducted as an MP for now.
The Bharatiya Janata Party (BJP) termed the appellate court ruling upholding the lower court's conviction a "slap in the face of the Gandhi family" and said the court had proved that the law is equal for all and "cannot give them priority". Any family".
The former Wayanad MP now has to appeal to the Gujarat High Court or the Supreme Court against the Surat court's order to retain his Lok Sabha seat.
Earlier on April 3, the Surat Sessions Court had granted bail to the Congress leader who had appealed following his conviction in the case.
Mr Gandhi, 52, from Surat, Gujarat, Prime Minister Narendra Modi's home state, was sentenced to two years in prison in a defamation case for asking people with the "Modi surname" at a 2019 election rally "if they were thieves".
Last week, two trucks were parked outside 12 Tughlaq Lane as workers moved materials around.
Agreeing to vacate the house, Mr Gandhi was inundated with offers of houses by party leaders. He will move to his mother Sonia Gandhi's bungalow at 10 Janpath in central Delhi, his office said.
The Congress has accused the Center of vindictiveness in going after Gandhi, but the BJP has accused Mr Gandhi of "melodrama". "You know what is acceptable in the political system, the legal system. He (Rahul Gandhi) has been convicted by the court. Then, there are automatic procedures," Union Minister Hardeep Singh Puri had noted. Disqualification of Mr. Gandhi.