Black box of crashed Nepal plane with 72 on board found: report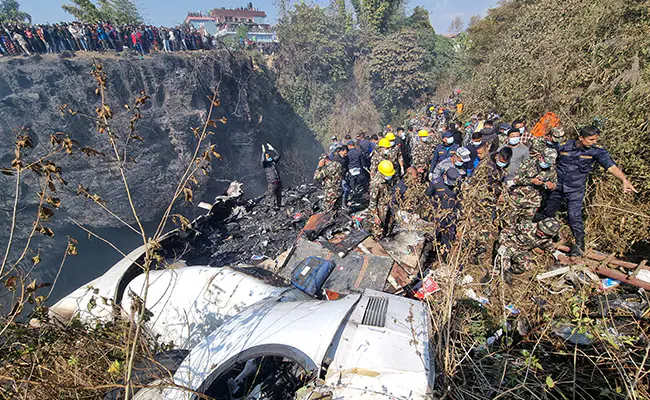 Nepalese authorities recovered the black box of a crashed Eti Airlines flight yesterday, officials said, in the Himalayan country's worst plane crash in 30 years that killed at least 68 people.
The black box was said to be in "good condition" and could help investigators determine what caused the twin-engine ATR 72 plane to crash in clear weather shortly before landing in the tourist town of Pokhara.
68 people on board have been confirmed dead.
"The so-called black boxes are now in good condition. They look good from the outside," Kathmandu airport official Teknath Sitaula was quoted as saying by Reuters.
Authorities resumed rescue operations this morning amid cloudy weather and poor visibility
The Kathmandu-Pokhara flight had 68 passengers, including five Indians and four crew members.
YEti Airlines spokesperson Sudarshan said there was no word on any survivors so far.
"The families have been contacted. Our Sub-Divisional Magistrate and other officials are meeting them," the official said.