FOMC Meeting 2023: Fed raises policy rates by 25 bps; Continued increases in the "appropriate" target range to achieve 2% inflation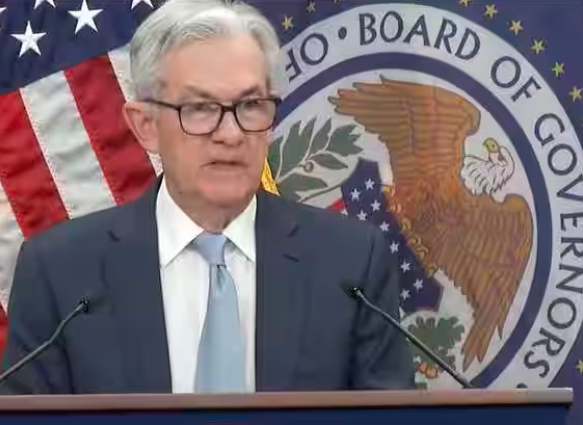 FOMC meeting 2023: The US Federal Reserve on Wednesday raised interest rates by 25 bps, to a range of 4.50-4.75 percent. The decision was taken during the Federal Open Market Committee (FOMC) meeting that began on Tuesday, January 31, 2023. The meeting ended on February 1, after which Fed Chairman Jerome Powell held a press conference.
Tomorrow at 2:30 p.m. ET: Chair Powell hosts live #FOMC press conference: https://t.co/1uJrua5Yif pic.twitter.com/99opJIslvV

— Federal Reserve (@federalreserve) January 31, 2023

Although relatively stable at the moment, US markets were trading mixed. The Nasdaq Composite rose 1.50 percent and the S&P 500 rose 0.77 percent, with the Dow 30 recovering from early losses to trade at 34,081.20.
The 12-member panel slowed the pace of interest rate hikes, a glimpse of which was seen in December monetary policy, where the US Federal Reserve raised interest rates by 50 bps, bringing the range to 4.25-4.50 percent, in line with the Street. expectations.
Powell indicated at the time that the Fed could consider raising interest rates by 75 bps by 2023.
FOMC Policy Decision – Full Text
"Recent indicators point to moderate growth in spending and output. Job gains have been strong in recent months, and the unemployment rate has remained low. Inflation has eased somewhat, but has risen. Russia's war against Ukraine is causing enormous human and economic hardship. Contributing to heightened global uncertainty. Committee on Inflation Risks is more focused. The Committee seeks to achieve maximum employment and inflation at a rate of 2 percent over the long term. In support of these goals, the Committee decided to raise the target range. The federal funds rate from 4-1/2 to 4-3/4 percent."
"The Committee expects that continued increases in the target range will be appropriate to achieve a stance of monetary policy that is sufficiently accommodative to return inflation to 2 percent over time."
"In determining the size of future increases in the target range, the Committee will take into account the overall tightening of monetary policy, the impact of monetary policy on economic activity and inflation, and economic and financial developments."

"In addition, the Committee will continue to reduce its holdings of Treasury securities and agency debt and agency mortgage-backed securities, as described in its previously announced plans."
"The Committee remains committed to returning inflation to its 2 percent target. In assessing the appropriate stance of monetary policy, the Committee will continue to monitor the implications of incoming information for the economic outlook. The Committee will be prepared to adjust the stance. (Further) -2- Appropriate monetary policy should risks emerge that impede the achievement of the Committee's objectives. "
"The committee's assessments take into account a wide range of information, including readings on labor market conditions, inflationary pressures and inflation expectations, and financial and international developments."